We are looking for employees who share our philosophy of working hard, delivering exceptional customer service, and doing every job the right way.
Great Job, Great Benefits
Competitive wages & insurance packages
Paid time off
Referral program
A culture providing each employee the opportunity to learn, grow and support the communities in which they live and work
Job training to perform duties at the highest level
Established career paths and advancement opportunities
Job Application
Fill out the application above and email to cbutler@buckleyroofing.com or bring it into our office.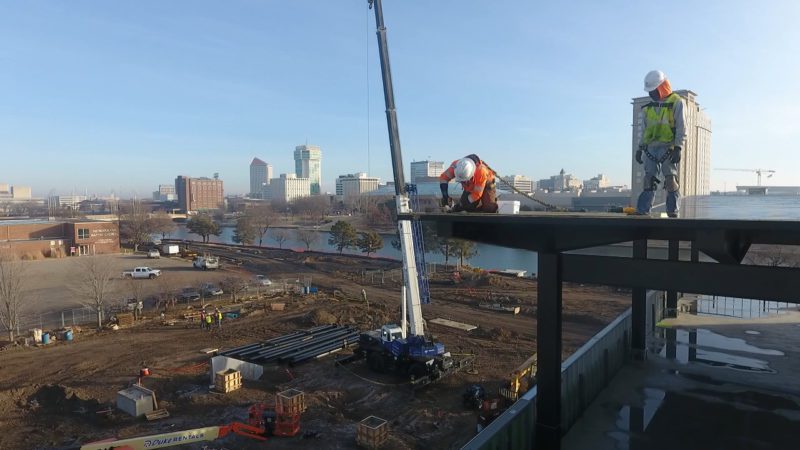 401(k)
Medical Insurance
Dental Insurance
Disability Insurance
Life Insurance
Paid Time Off
Holiday Pay
Referral Bonus
Employee Training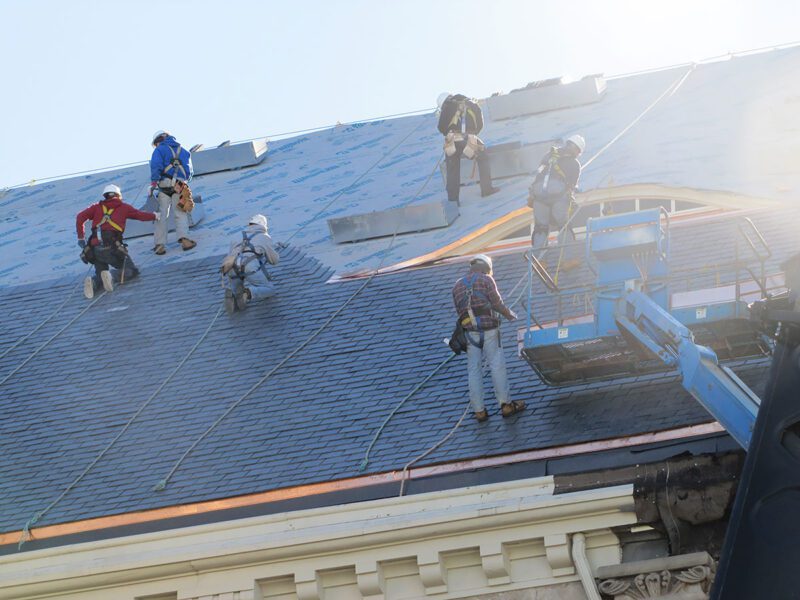 At Buckley Roofing, we invest in our employees because they are our greatest assets and the reason for the success of our company.
Throughout the year, we have opportunities for employees and their families to attend sporting games, picnics, and community events. Our company continues to give back to our community through non-profit and philanthropic organizations.
Safety is a top priority at Buckley Roofing. We dedicate the month of September to Safety Awareness and bring in experts to talk about safety procedures and use of equipment, ensuring all our employees return home safely every night.
Training
Members of the Buckley Roofing team are given the tools to be successful and perform their roles at the highest level. A training program consists of the latest information regarding materials, processes, techniques, and safety, as well as hands-on experience from our manufacturers and the National Roofing Contractors Association (NRCA) through on-site training, webinars, and seminars.
We would like to consider you to become an addition to our team if you are punctual, respectful, and take pride in your work. Once you have established employment and demonstrated your skill set and commitment, we will discuss your career path within Buckley Roofing. We invest in our employees who show potential with Buckley Roofing. Your supervisor will discuss your potential career path. We look for reliable, punctual, and respectful team members who take pride in their work. If this sounds like you, we would like you to apply today.
Below you can see some of the responsibilities for each position (a more extensive list is available once you apply). We want you to see the responsibilities for each role and how to advance within our company.
All of our employees must possess the following characteristics to work for Buckley Roofing:
Strong communication skills with crews, customers, and co-workers.
Time management skills.
Safeguard the customer's property.
Be respectful to coworkers, customers' employees, and other trades.
Perform all aspects of projects in a safe manner.
Inspect and maintain all equipment as required.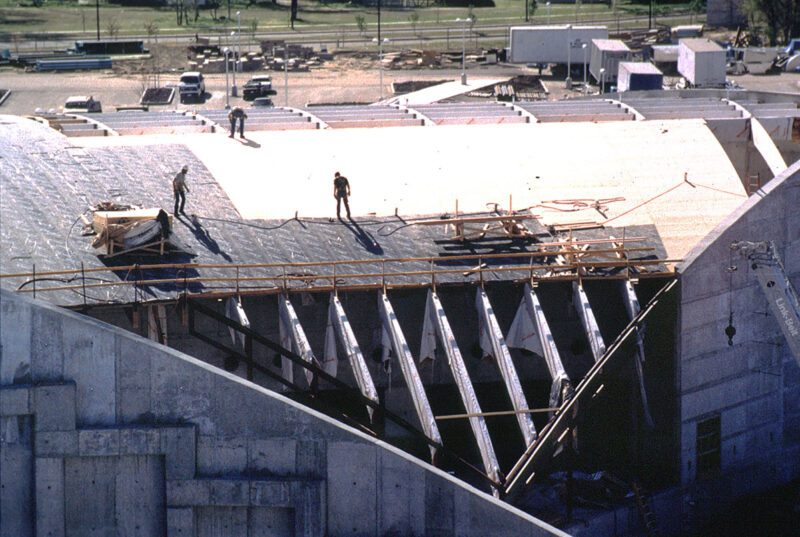 Foreman
Communicate daily progress and work through any issues with superintendent, project manager, customer and building tenant.
Lead crew with the technical skills required to complete projects per manufacturing specifications and in a manner that meets Buckley Roofing's level of safety, quality, efficiency, and professionalism.
Manage materials and equipment at the jobsite.
Track crew attendance and hours worked.
Leadman
Assume responsibilities of foreman in their absence.
Assist foreman in the day-to-day operations of running the crew to complete projects in a manner that meets Buckley Roofing's level of safety, quality, efficiency, and professionalism.
Provide guidance and assist in training journeymen and laborers with the technical skills required to perform the job.
Journeyman
Follow directives of foreman and leadman.
Improve acquired skills.
Provide guidance to laborers.
Laborer
Follow guidance from experienced crew members to learn Buckley Roofing's installation process and work together as a team player.
Help set up, maintain, and clean project sites to ensure safe work practices are followed.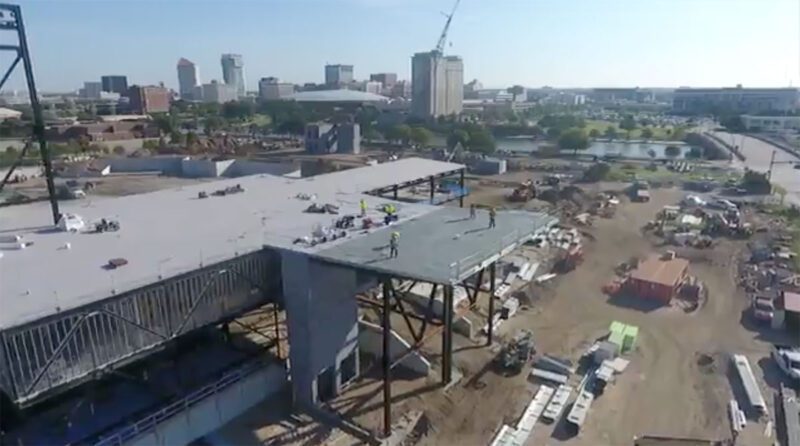 If you enjoy a work environment that presents opportunities to be part of a team, solve problems, and take pride in your work; if you associate with words such as dedication, ingenuity and reliability; and if you want to work for a company that treats employees, customers and property with the utmost respect, we'd like to meet you to give you an opportunity to be part of our award-winning team.
View our open positions and fill out a job application, and we will be in touch. You can also visit us in person to begin the application process.
Equal Employment Opportunity Statement: Buckley Roofing Co., Inc. provides equal employment opportunities (EEO) to all employees and applicants for employment without regard to race, color, religion, gender, sexual orientation, gender identity, national origin, age, disability, genetic information, marital status, amnesty or status as a covered veteran in accordance with applicable federal, state and local laws.